National Economic Monitoring Committee
With the aim of anticipating the direct and indirect economic consequences of the Covid-19 health crisis on the national economy, Morocco has set up an Economic Monitoring Committee (EMC) at the level of the Ministry of Economy, Finance and Administrative Reform.  This committee is responsible for closely monitoring the economic situation through rigorous monitoring and evaluation mechanisms and for identifying appropriate measures to support the affected sectors.
The committee's missions consist of the following:
Regional Economic Monitoring Committee (REMC)
Chaired by the Wali of the Region, the REMC is made up of the President  Fez-Meknes region, the Governors of the Provinces and Prefectures of the Region, the Director General of the Regional Investment Center, the Regional Directors of the decentralized services, representatives of the private sector (GCMC), the Presidents of the universities, the Presidents of the Professional Chambers, the Regional Presidents of the professional unions and the economic and social actors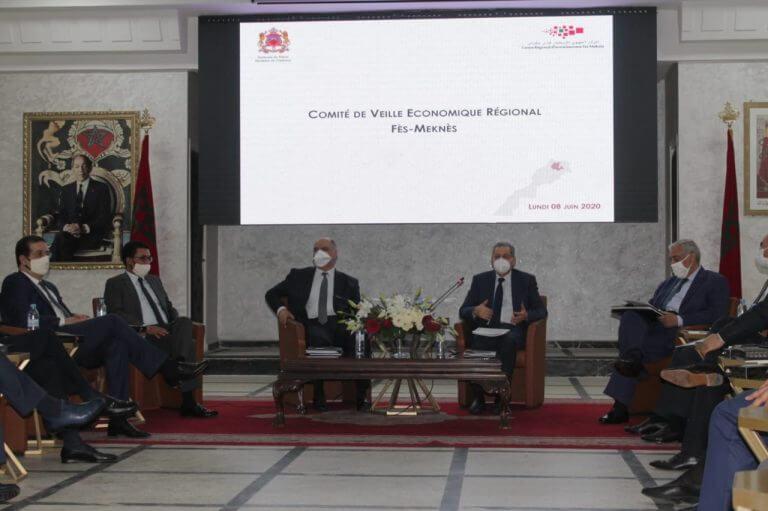 Missions of Fez-Meknes REMC
Upon assessment of Covid19 impact on the Region's economy and its vital sectors, the main mission of the REMC is to draft a roadmap in line with the guidelines of the national EMC, while taking into consideration the specificities of the Region. The committee's missions are as follows :
Review of achievements of Fez-Meknes REMC
Pursuant to the Highest Directives of His Majesty King Mohammed VI, may God assist him, the Regional Economic Monitoring Committee (REMC) of Fez-Meknes held several meetings under the chairmanship of Mr. Essaid Zniber, the Wali of the region of Fez-Meknes, Governor of the Prefecture of Fez.
Nineteen sectorial, cross-cutting and provincial workshops were organized by the RIC involving all regional stakeholders in a participatory approach, to provide a diagnosis and a roadmap for the economic recovery in the region.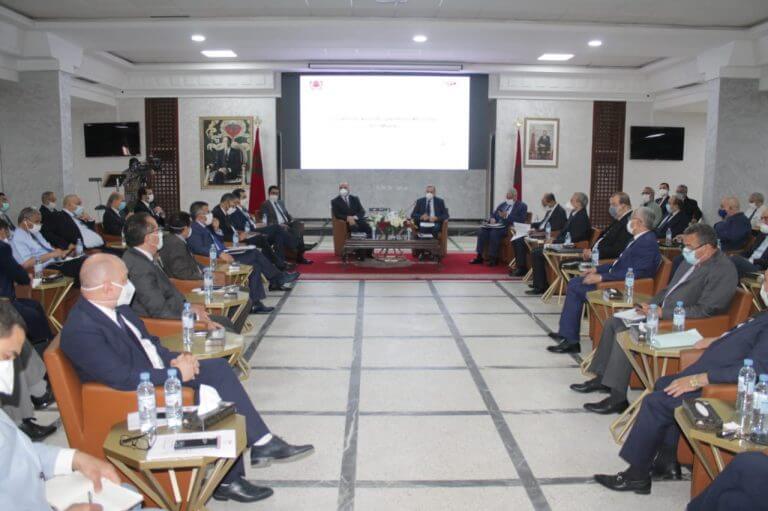 Organized workshops (5 sectorial, 5 cross-cutting, 9 provincial)
Participants
in the workshops
Represented
organizations
Short, medium and long-term proposals and recommendations
Support mechanisms for managing the impacts of Covid-19 pandemic
Fez-Meknes RIC has deployed a set mechanisms to assist regional economic operators in dealing with the impacts of the Covid-19 crisis and ensure the recovery of their activities.