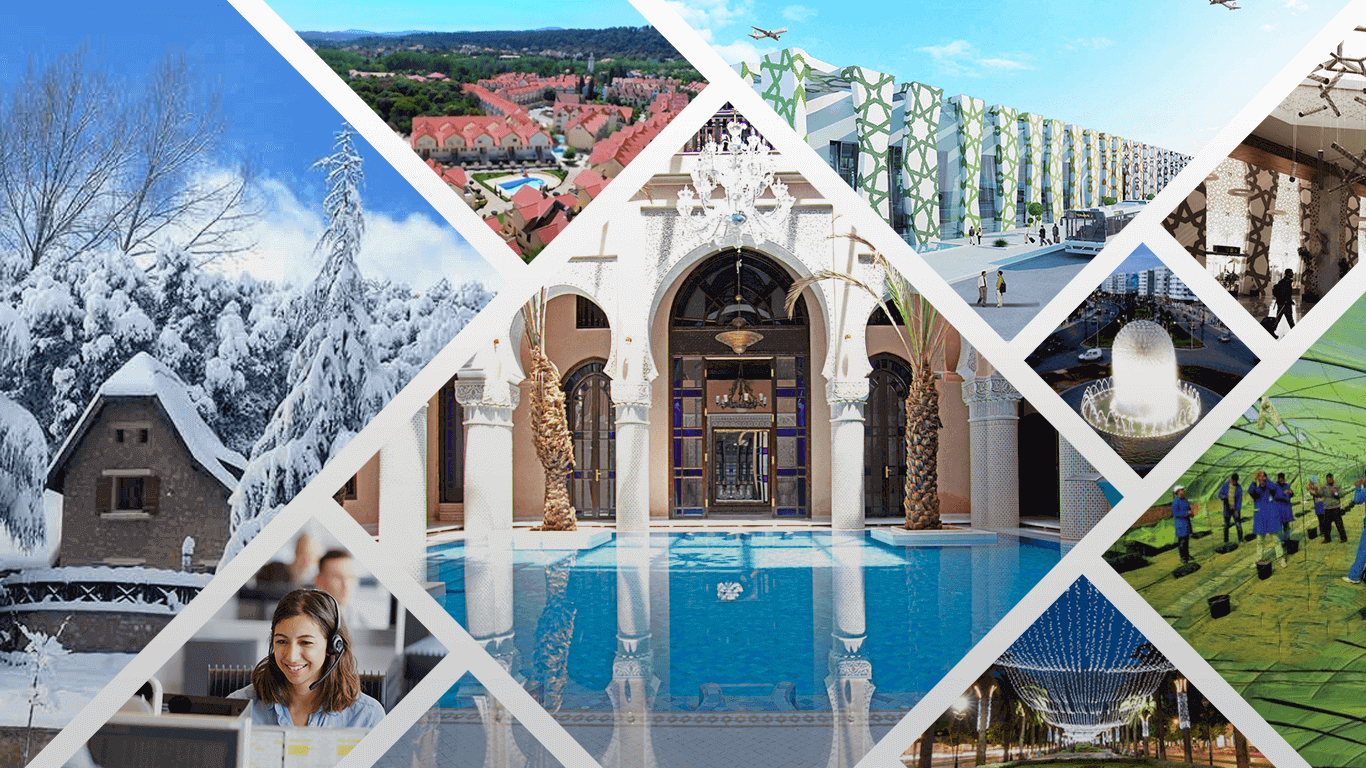 Competitive hosting platforms and a qualified and performing
human capital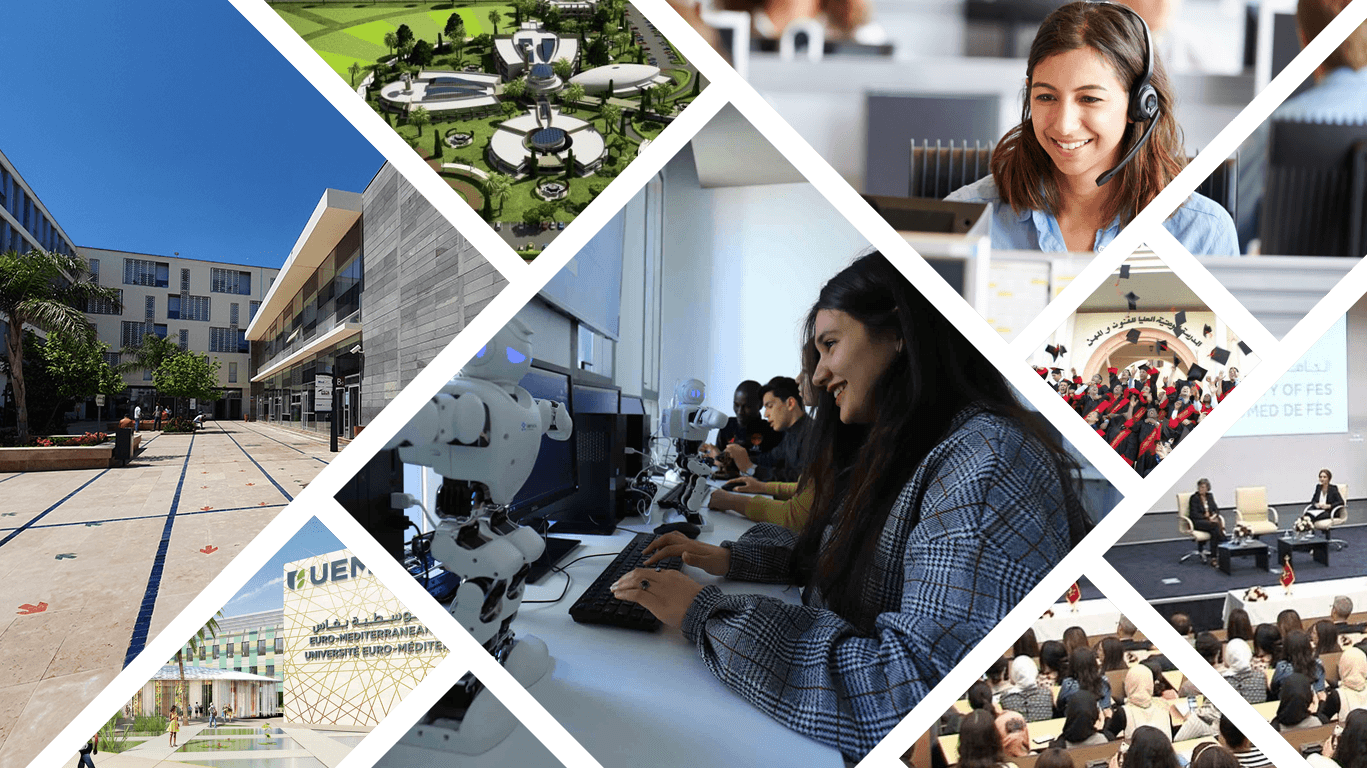 Fez-Meknes is a multi-asset region with developed infrastructures and a strategic positioning
Diversified transport infrastructure
Road network
8 689km road network, being 21% of the national road network: 1 173km of national roads, 1 744km of regional roads and 5 771km of provincial network
Highway network
highway network connecting the Region with the major ports: Kenitra at 1:45 hours, Casablanca at 2:55 hours and Tanger Med at 3:50 hours
Fez-Saiss International Airport
Fez-Saiss international Airport with a capacity of 3 million passengers/year due to an annual growth in traffic (90 weekly flights) and an international connectivity in continuous development linking the Region with the world's major capitals
Railway
200km railway connecting the Region to the major cities of the Kingdom

5 Universities making of the region the 1 st University pole in Morocco with more than 160 000 students. Sidi Mohamed Ben Abdellah University of Fez (SMBAU) stands as a national leader, and 10 th in Africa in 2020.

City of Trades and Skills (CMC): with 2 920 highly qualified educational positions expected for 2022/2023 school year.

266 establishments of vocational training with an annual reception capacity of 75 000 positions with 236 disciplines and trades.

Specialized engineering schools: ASNS of Fez and ASNS of Meknes; School of Automotive and Aeronautical Engineering ESI2A; Engineering School of INSA Group at EUROMED University of Fez.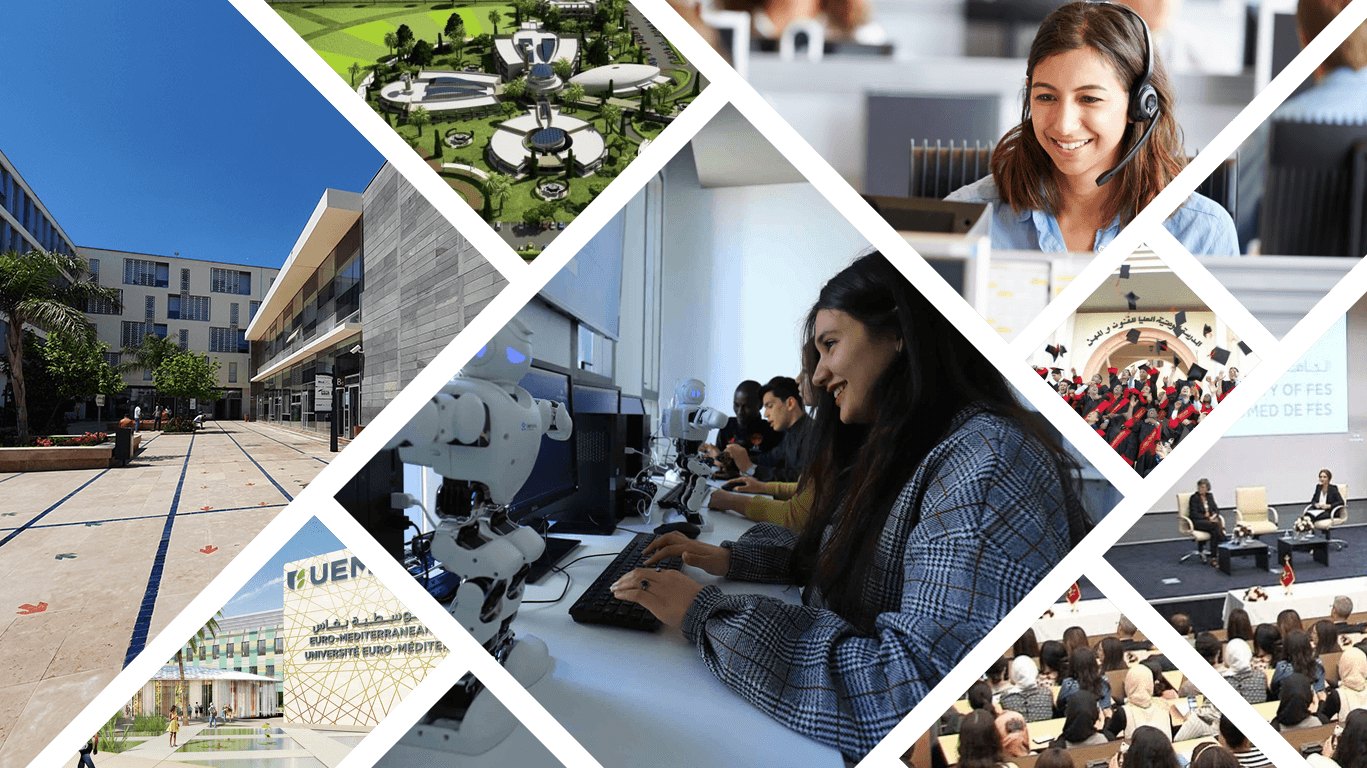 Conductive-Business Environment
Improving business climate
Adopting measures aiming at improving business climate: digitization of administrative procedures, regional committee for business climate, committee of follow-up of payment deadlines, etc.
Investment platforms
Development of platforms to host productive investments : industrial zones, Economic Activity Zones (EAZ), logistics and service zones, etc.
Investment support
Attractive incentive framework through the adoption of investment support measures: employment bonus and regional industrial investment support fund, etc.
Investment dynamics
Investment dynamics enhanced through the settlement of large international groups: Alstom, Yazaki, Yura, Delphi, Webhelp, Barcelo, etc.
Rich natural heritage
Lakes and natural mineral springs of the Middle Atlas
Thermal springs of Moulay Yacoub, Ain Allah and Sidi Hrazem
Ifrane National Park with the world' s largest cedar forest
Tazekka national park and Friouato caves in Taza declared cultural heritage by UNESCO
Mountains and snow: Michlifen, Habri and Hibri in Ifrane, Bouiblane in Taza
Forest and herbaceous cover spreading over an area of more than 1.2 million hectares (or 14% of the national forest park), half of which is located in Boulemane
Unique historical cultural heritage
Fez has the world's oldest continuously operating university "Al Quaraouiyine"
4 historical Medinas representing a high-quality built heritage treasure (Fez, Meknes, Sefrou and Taza). The Medina of Fez, with an area of 280 hectares, is declared as world heritage by UNESCO, and is one of the oldest cities in Morocco and one of the largest pedestrian areas in the world, with its 10.000 alleys
A Roman archaeological site (Volubilis) close to Meknes and Moulay Idriss Zerhoun
Artistic intangible capital of great diversity
Festival of World Sacred Music in Fez
Cherry Festival in Sefrou
Poetry Festival in Fez
International Festival of Volubilis
National Exhibition of Leather Crafts in Fez
Fez Festival of Sufi Culture
Andalusian Music Festival in Fez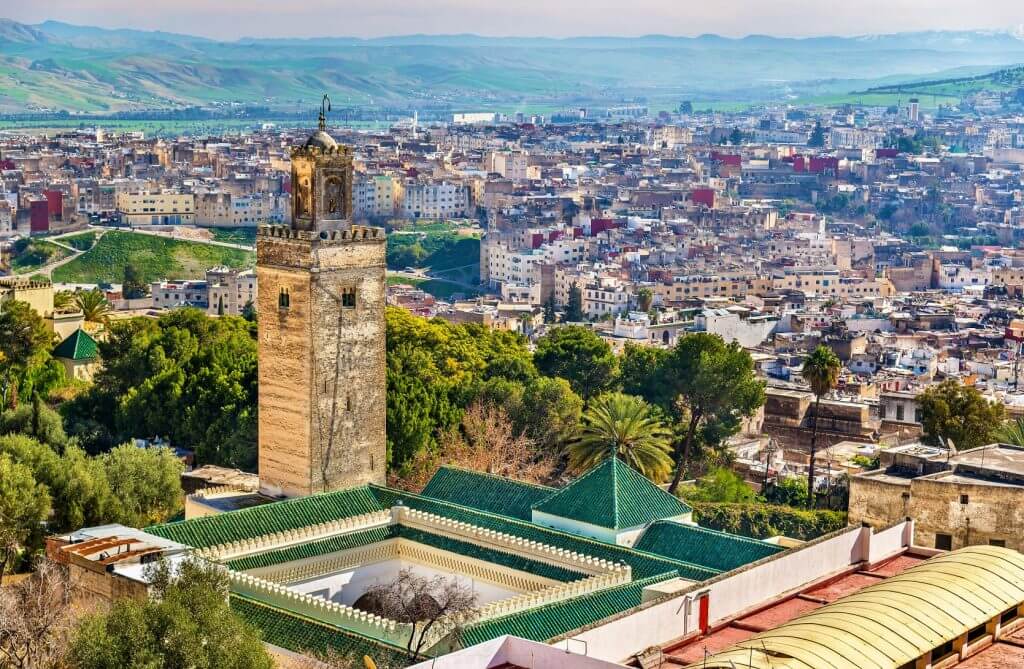 Competitive hosting platforms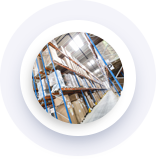 Industrial and services zones
15 operational industrial/service zones and districts and 11 forecasted zones and districts in 6 Provinces and Prefectures
Download the land guide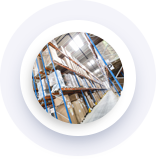 Logistic platforms
7 multi-flow logistics zones scheduled on a total area of 365ha with an already operational ONCF dry port of 5.5 ha in the southwest of Fez Download the land guide
Download the land guide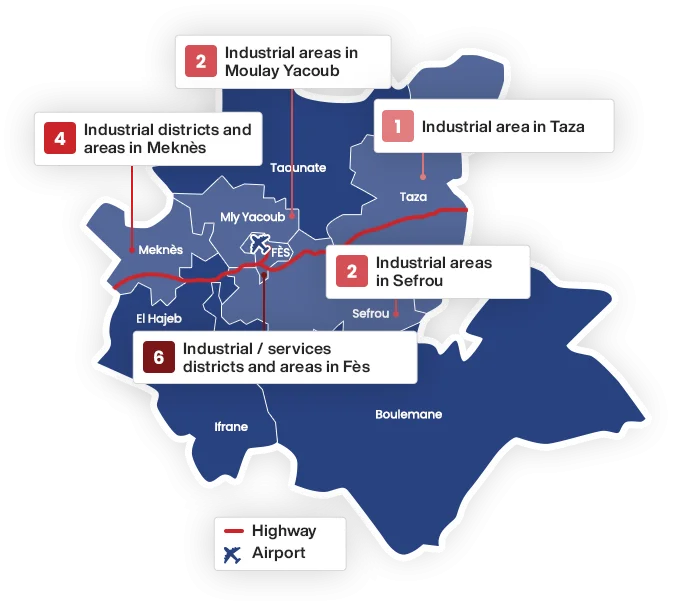 Due to the increased occupancy rates of the current zones, new zones have been launched in the region, such as the Industrial Zone (IZ) of Ouislane, ex-COTEF Industrial Zone, Ain Cheggag Industrial Park (ACIP), Ain Cheggag Industrial Acceleration Zone (IAZ), Fez-Saiss Industrial Park.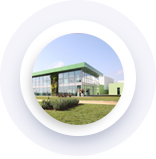 Highlight on the Agropolis of Meknes
1st competitiveness pole in Morocco dedicated to agro-industry covering an area of 130 ha (212 lots) with 4BMAD of investments and 18 000 jobs
Access to the project website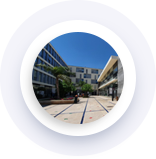 Highlight on FES SHORE Project
Founded in 2012, the Fez-Shore Park provides companies operating in the offshoring sector with a range of advantages and high-quality infrastructure
Access to the project website