The region has operational and competitive reception platforms for various purposes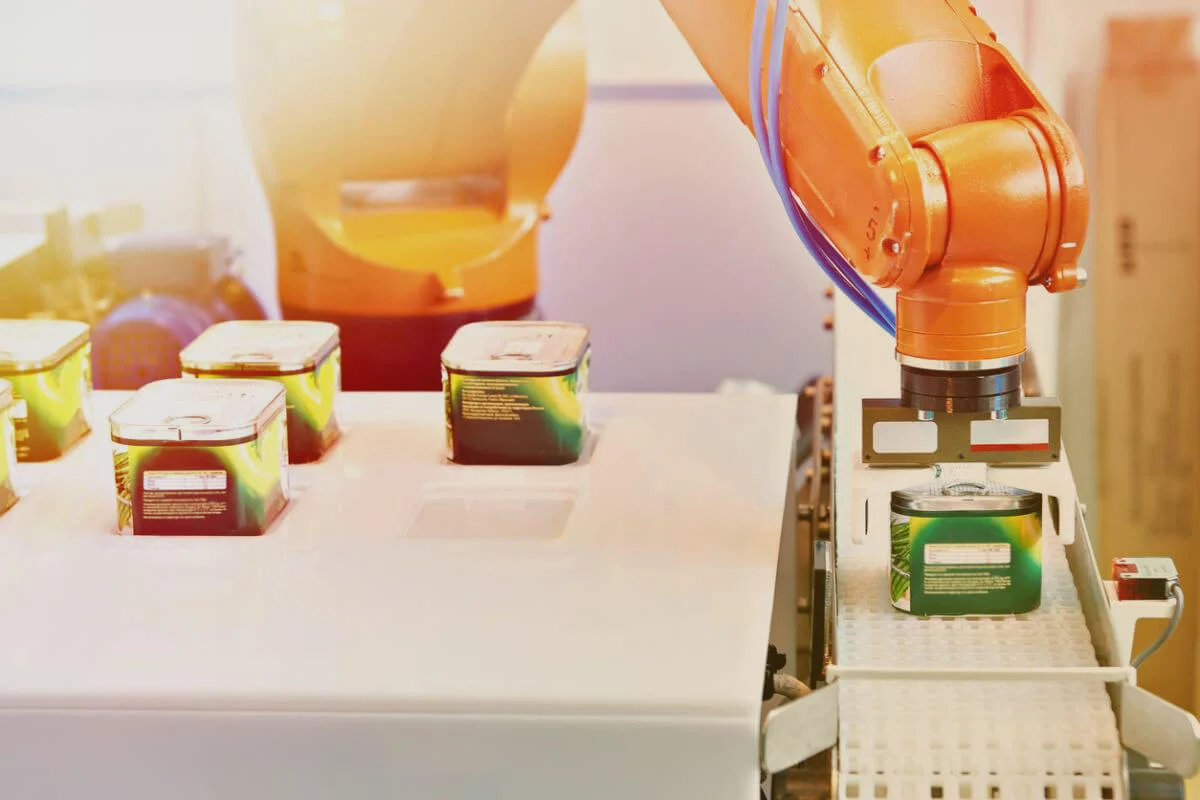 Fez-Meknes bi-pole hosts 80% of the industrial fabric of the Region
The region, a real pole of attraction for automotive and rail equipment manufacturers
National Development Vision
Regional Development Vision
5 projects (MMAD 1) launched under the State-Region Program Contract 2020-2022 (Fez-Meknes RDP)
An ambition by 2042 (RSPS)
Fez-meknes Region : 1st agribusiness pole and 3rd industrial pole in Morocco
Following a decrease in its industrial activities over the last three decades, Fez-Meknes region has definitely been involved in a new dynamic of its industrial fabric, focusing on new high value-added and growth sectors.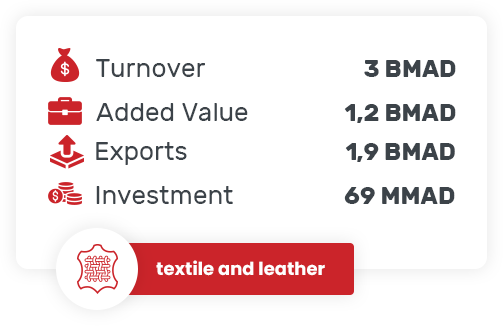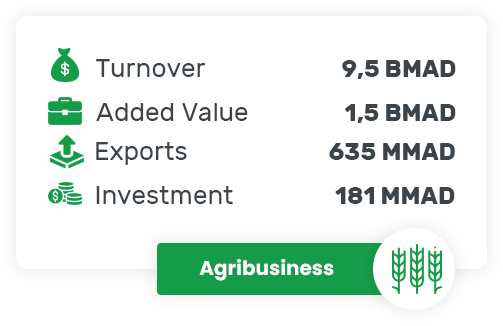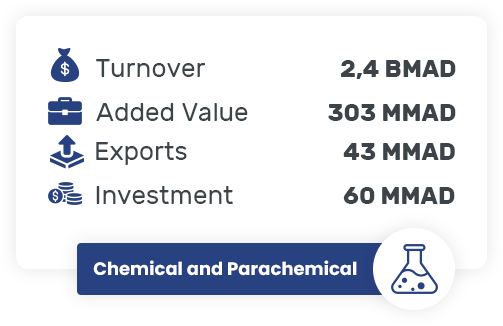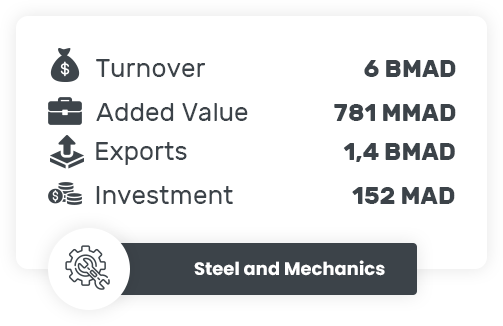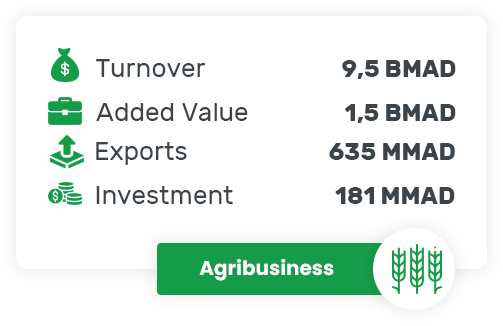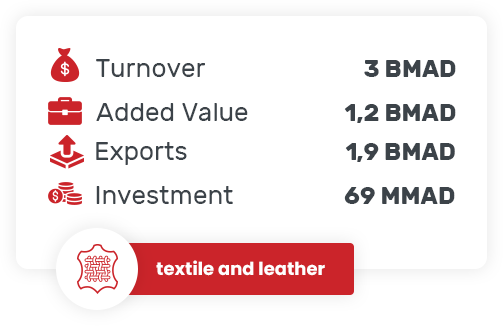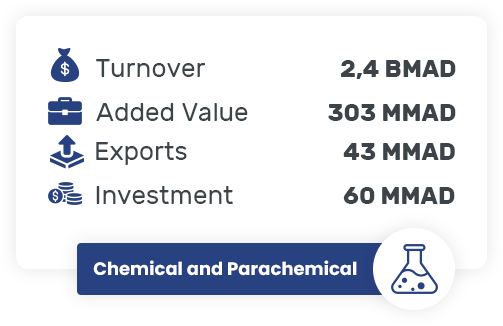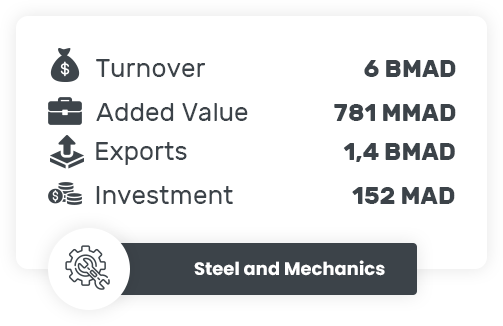 5,8%
Contribution In the GDP of the sector nationwide


4,2 MMAD
Export turnover of the processing industry (of which 45% for textile & leather)

1 619
Mining and manufacturing units

42 981
CNSS registered employees
The industrial fabric of the Region contributes to 5,8% of the national GDP of the sector and generates an export turnover of 4,2 MMAD (including 45% for textile and leather). The region has had over 60 years of industrialization. Today, it remains one of the most important industrial regions of Morocco, with its 1,619 mining units employing about 43 000 people. Food processing and textile/leather alone account for 68,7% of the added value of the region's industry. It intends to emerge, alongside Kenitra and Tangier, as a major pole of automotive suppliers. Indeed, it has already attracted major international groups such as ALSTOM, DELPHI or YAZAKI…
Textile, agrifood, automotive and offshoring represent 80% of jobs in the sector in the Region :
Sources : Regional Directorate of Industry, Trade, Green and Digital Economy Fez-Meknes/ DGT/ CNSS
Strengths of the industrial sector

Operational and competitive reception platforms for various purposes : 15  industrial/service zones/districts spread over 6 provinces and prefectures of the region

7 Multi-flow logistics zones scheduled on an area of 365 ha and a 5,5 ha ONCF dry port in Bensouda, southwest of Fez

Structuring projects to develop the industrial land supply : 11 industrial/service zones/districts spread over 6 provinces and prefectures of the region

Employment bonus and regional fund support for investments in industrial projects in line with the IRP

Qualified and Performing Human resources sustained by industrial vocational training institutions (ENSA Fez, ENSA Meknes, ESI2A, INSA at UEMF)
Industrial Bank of Projects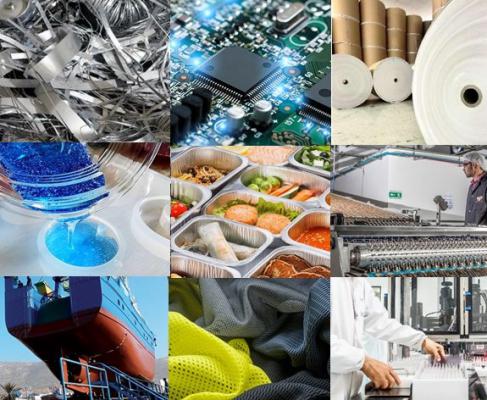 Launched by the Ministry of Industry, Trade, Green and Digital Economy (MITGDE), on September 25, 2020, as part of the new 2021-2023 Industrial Recovery Plan (IRP), this new strategy is based on the implementation of an import substitution policy, the strengthening of Moroccan capital in the industry, and decreasing industry carbon emissions in order to preserve and strengthen export.
Overall, following the launch of the bank of projects, the Region is able to take advantage of its assets to host 109 potential projects in food industry, electrical and electronic industries, mobility and transport, textile industry, leather industry, chemical and parachemical industries, building materials, plastics and mechanical and metallurgical industries.
Major Investment projects
They invested in Fez-Meknes region
Do you need help to invest in Fez-Meknes region? Our business managers are at your disposal to assist you from A to Z in your endeavors.
Find out about investment opportunities in Fez-Meknes region

Benefit from the know-how of our business managers

Benefit from the expertise of our business managers

Find out about the incentive opportunities for your investment project